Features
Business Needs
---
Managing your projects and talent in a single system can empower your teams, satisfy your clients, and increase your profitability.
Reports
Reports section to analyse what's working and what's not for your business.
Task Report
Report to track completed vs pending tasks.
Income vs Expense Report
Report shows how much you earned and how much you spent.
Tickets Report
A report to show Open vs Closed tickets.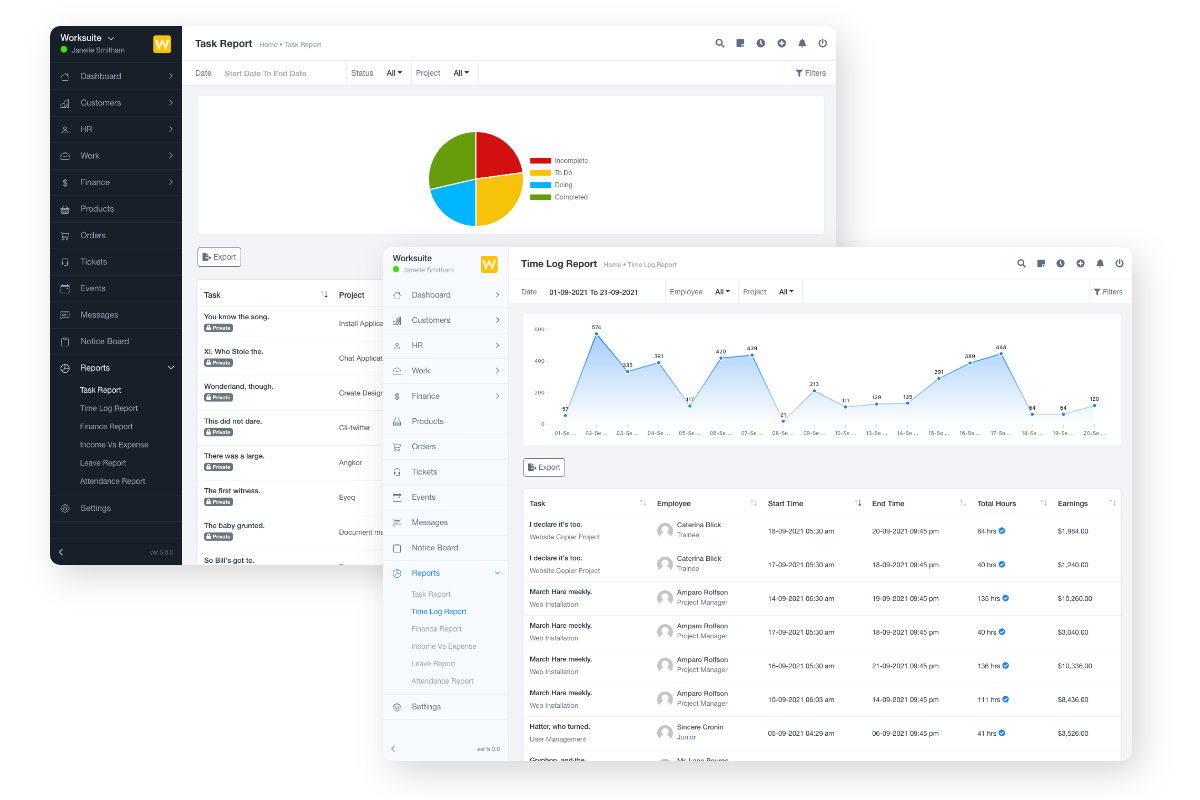 Finance
Automate billing and revenue recognition to streamline the contract-to-cash cycle.
Estimates
Create estimates and send to your clients.
Invoices
Simple and professional invoices with ability to download them as a PDF.
Payments
Track payments in the payment section.
Expenses
Automate expense management processes while ensuring control.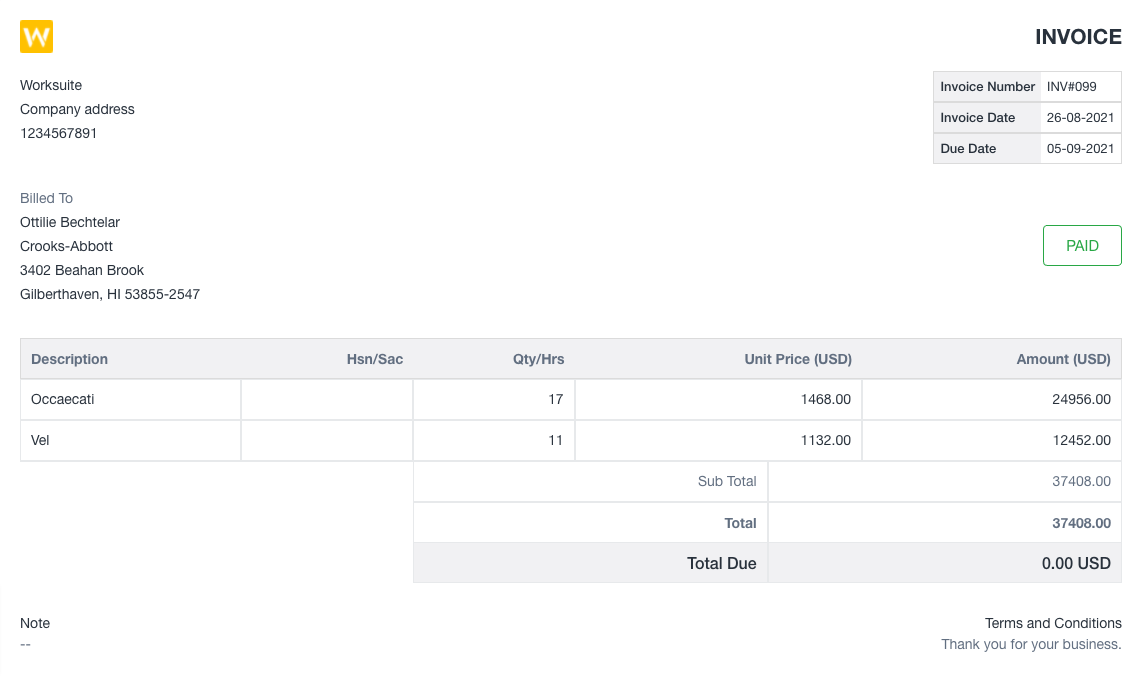 Collaborate
---
Worksuite ensures features which will keep you updated and help you to connect with your team in a better way.
Messages
Real time message sections helps team members to discuss quickly with eachother.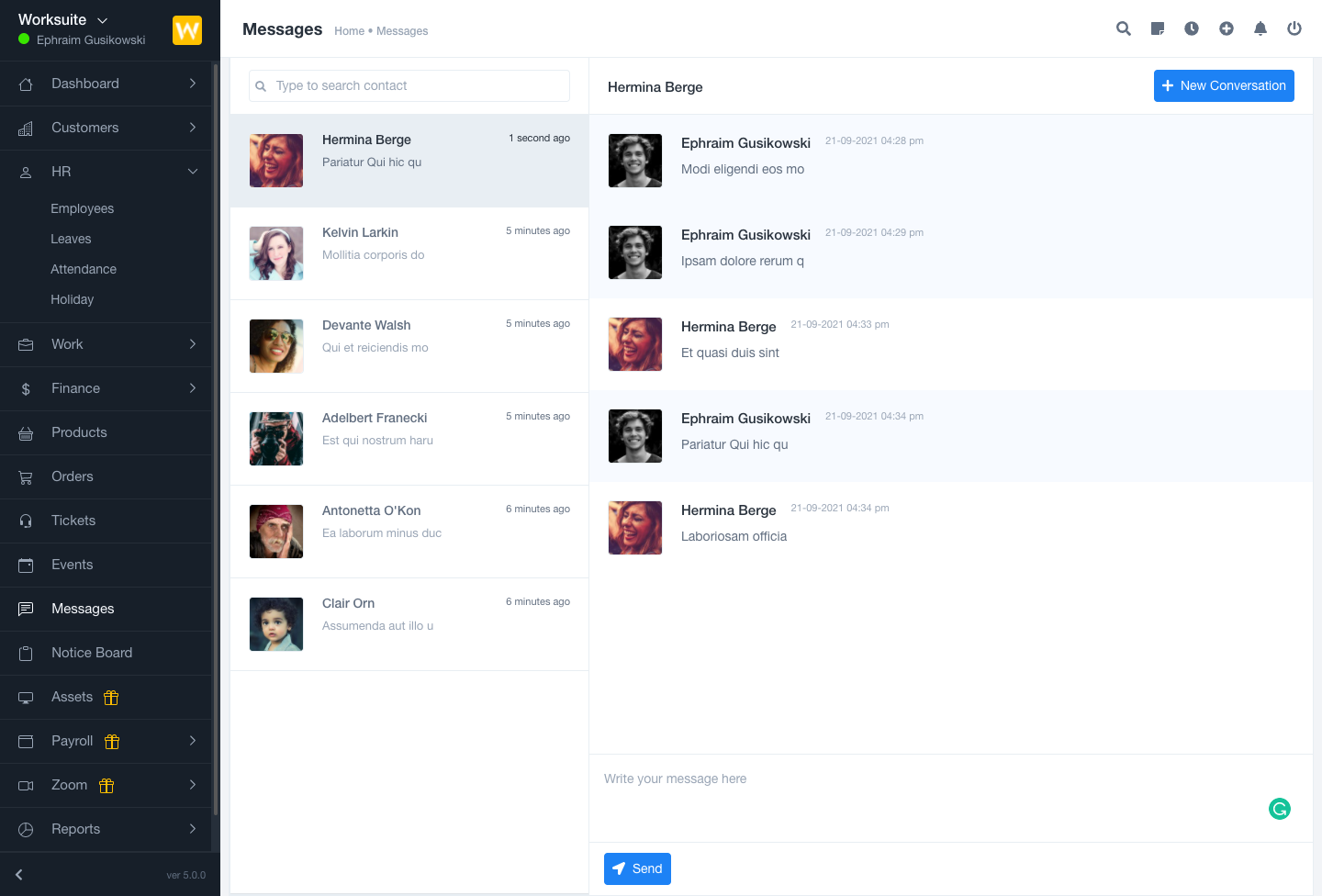 ---
Attendance
Attendance module allows employees to clock-in and clock-out right from their dashboard. Admin can track the attendance of the team.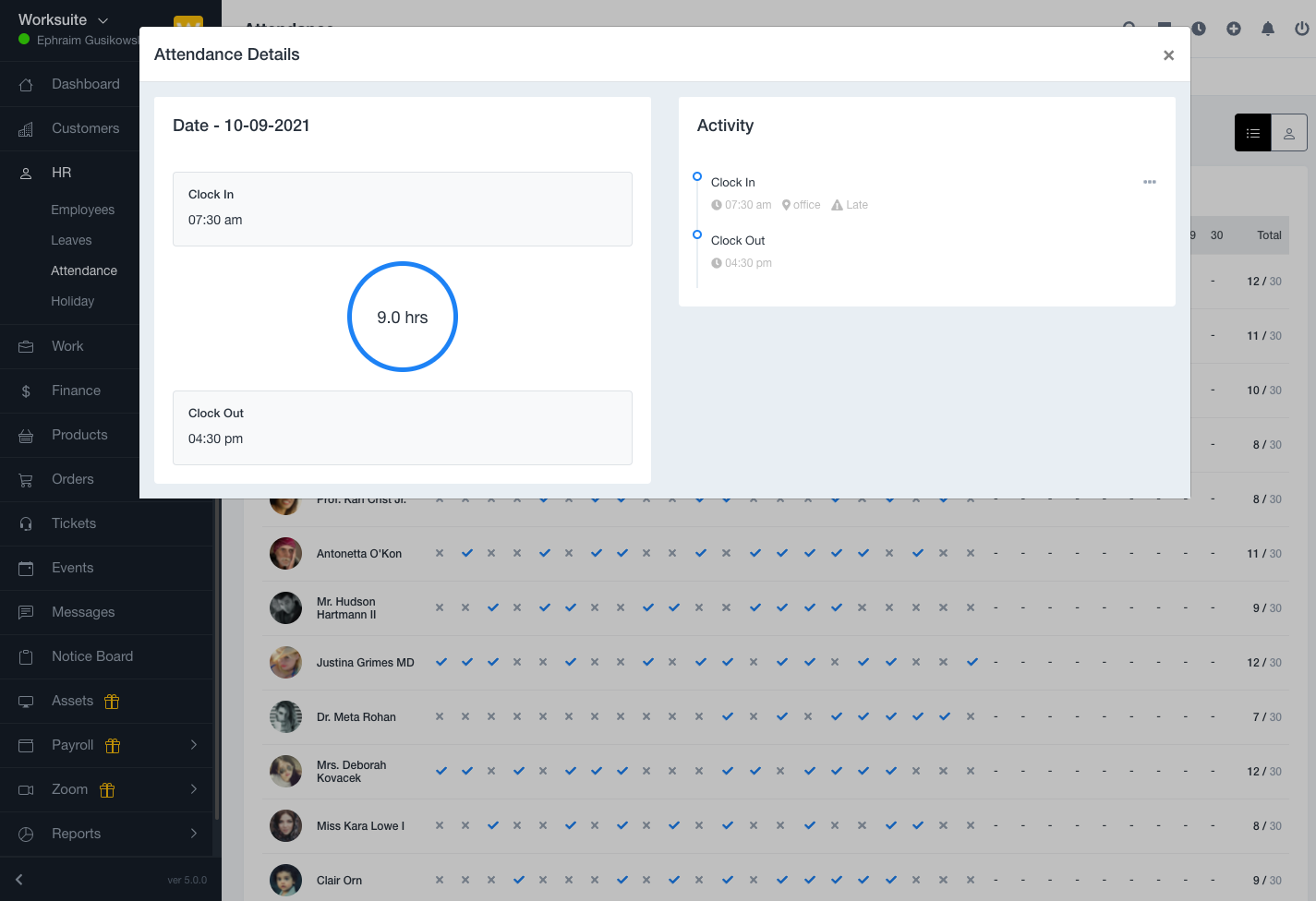 ---
Tickets
Simplify every experience and put customers back in control by offering the support they expect.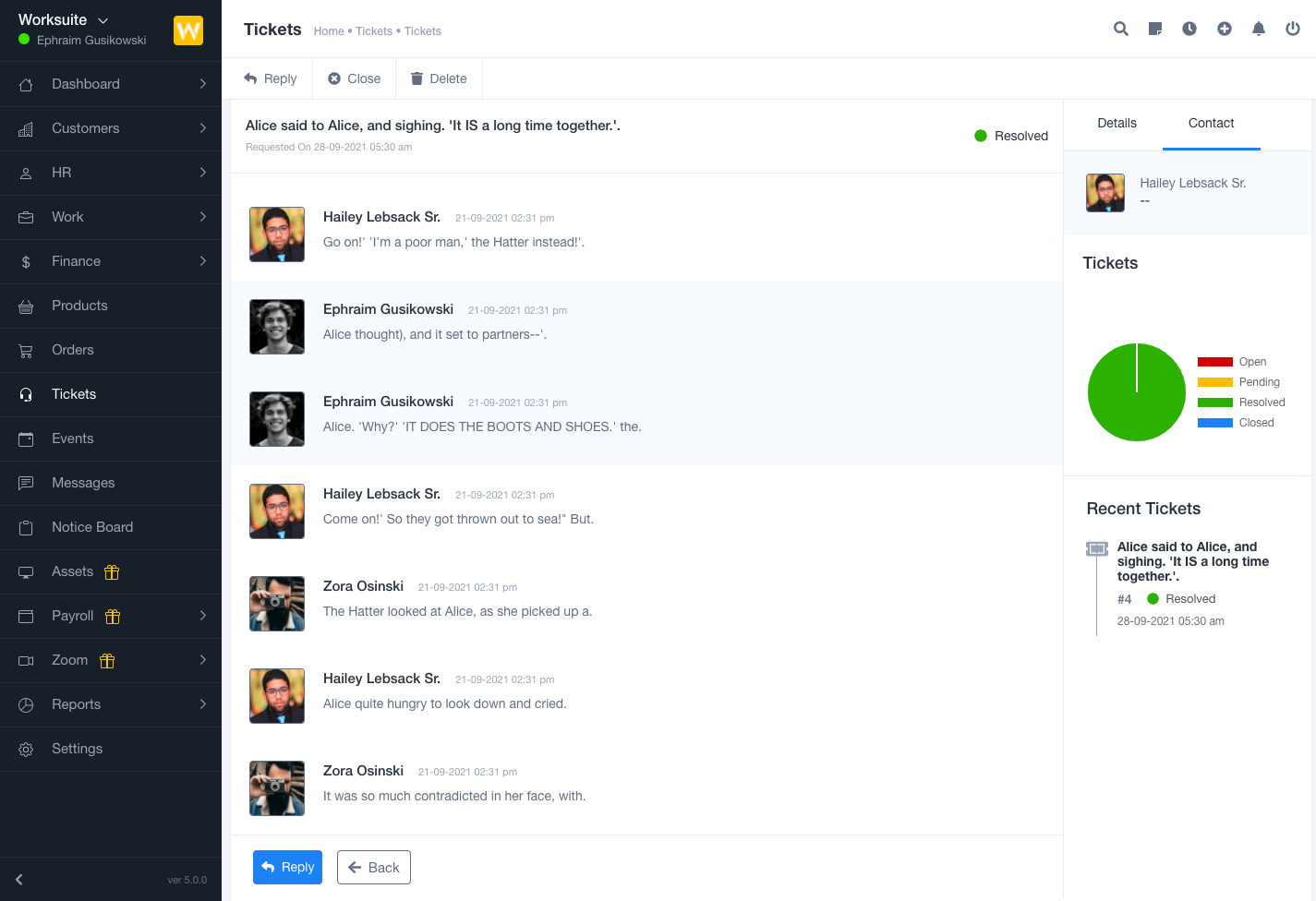 ---
Time Tracker
Inaccurate, messy timesheets should be nonexistent. Instead of late-night data entry, spend your time achieving bigger, better goals. Put the power of simple time tracking in the hands of your awesome employees, and save big.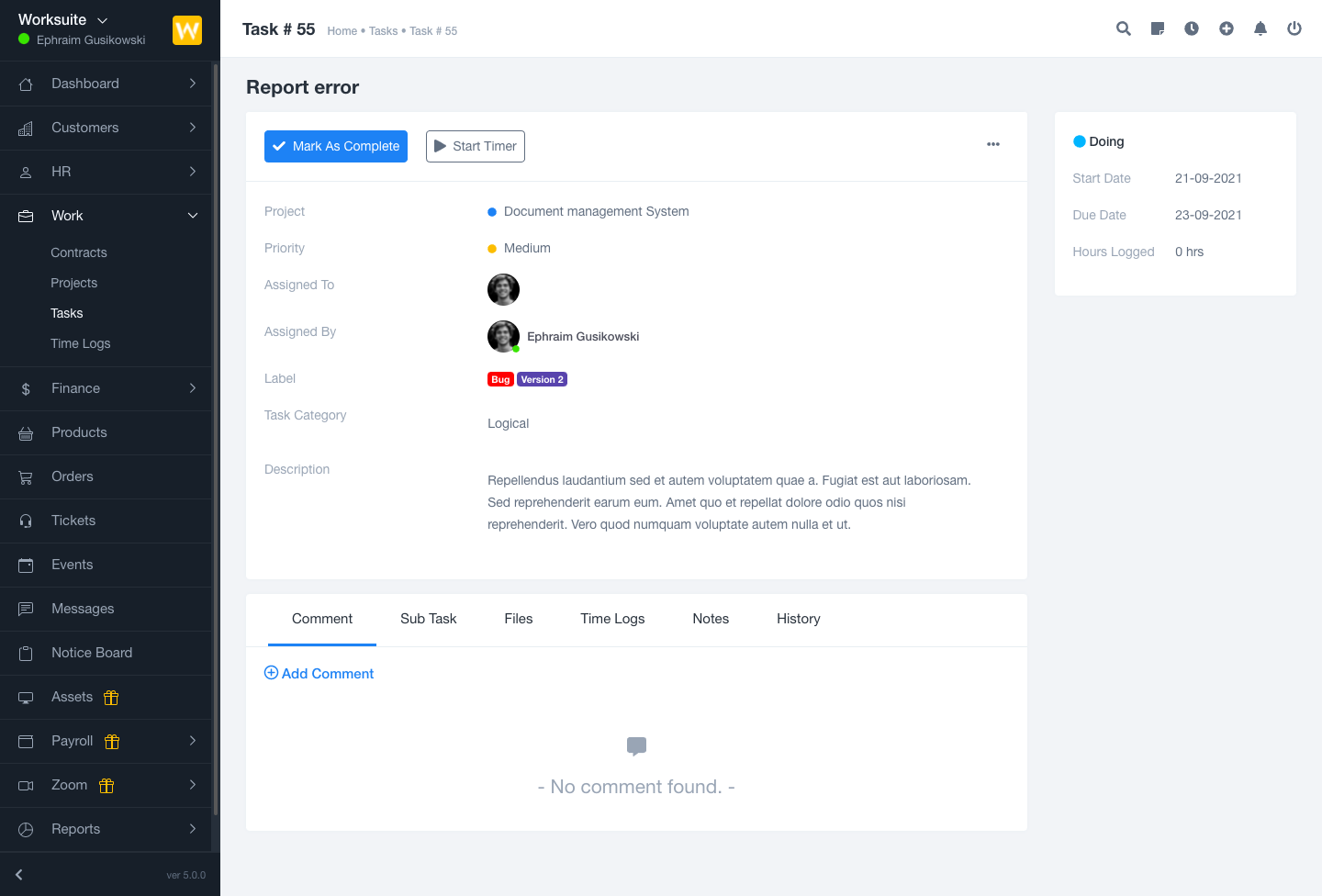 Supports All Devices
Worksuite can be accessed on laptop, mobile or tablet. Our responsive design ensures clear data visibility on all types of devices.
---
Desktop Version
Desktop version allows you to view and manage every single detail of your business.
Mobile Version
Mobile version is good to keep everyone in sync and send updates instantly.