Feature
Great Combination
---
Projects
Keep a track of all your projects in most simple way.
Attendance
Attendance module allows employees to clock-in and clock-out right from their dashboard.
Reports
Reports section to analyse what's working and what's not for your business.
Finance
Automate billing and revenue recognition to streamline the contract-to-cash cycle.
Messages
Real time message sections helps team members to discuss quickly with eachother.
Tickets
Ticket system to raise issues, track and solve the issues.
Integrate with the tools you already use
Connect your essential business tools to Worksuite and make it your project control center.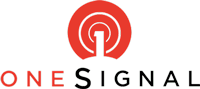 FECIF
It is an independent and non-profit-making organisation exclusively at the service of its financial adviser and intermediary members.
Feedback
Greetings. I have to say that the support is top-notch and the software is easy to work with and nicely designed. If I could rate for more than 5-stars, I would!

Cryptocurrency Investing
Keeps you informed with breaking news, updates, and quality ICO reviews. It is an educational platform.
Feedback
The features of this product is really help full and very convenient. Awesome work. And the customer support is really good.. I appreciate them a lot.

Xenius
Founded in year 1998 this organisation provides smart electrical gadgets with a vision to make live better by humanizing machines.
Feedback
We have been reviewing a CRM for a while, and this is definitely the best! The Project & Task assigning process is spot on perfect for our application.